Meet Our Professionals
Trish Elledge, President/Sr. Mediator
Trish Elledge, MA, began her training to become a professional mediator in 1985. She has since accumulated over 900 hours of advanced mediation training from mentors across the US and UK, in addition to hundreds of continuing education and research hours in such specialized content and law-related areas as contracts, landlord-tenant, HOA, employment, probate, dependency and neglect, divorce, parental responsibility, child support, personal injury, torts, negligence, medical issues and considerations, collections, insurance/subrogation, brain functioning and more.
---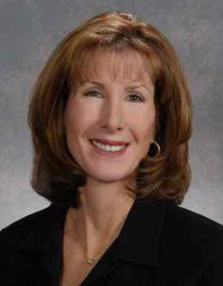 LIBBY DICKSON, Associate Mediator: Over 2,500 cases mediated. Specializing in divorce, workplace, business, court-ordered, and high-conflict cases since 2005.

Libby obtained her 40-hour Certificate of Completion in Basic Mediation Training from The Elledge Group Training Division (nka Mediation Training NOW!), an international mediation training organization based in Colorado.
She has also received certificates of completion in various areas of advanced trainings including divorce, parent/teen, eldercare, and community mediation. Having mediated over two thousand cases, Libby has found that her former specialized training and practice in de-escalation and stress management techniques serves her especially well when mediating high conflict divorce, HOA, and workplace disputes. "The skills I have learned in my mediation trainings serve as a perfect complement to my educational background (business and human resource management) and my professional experience (criminal justice, credit and finance, and customer service)," states Libby.
In addition to having served as a mediator for the Douglas County Court Small Claims Mediation Program, and the Douglas and Arapahoe County Civil Court Mediation Programs, all of which are under the design and direction of Elledge Group Court Services, Libby has trained and mentored numerous intern mediators for those same programs. She donates her time serving on the Highlands Ranch Community Association Tribunal Committee, which assists homeowners and the HOA in resolving their disputes.

---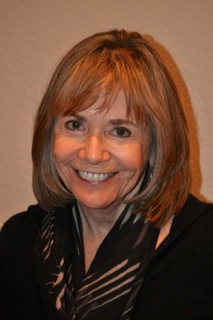 KATHERINE HEAD, Associate Mediator/Arbitrator/Decision Maker: Specializing in high conflict family, divorce, civil union, parental responsibility, dependency and neglect, probate, and HOA issues with over 30 years experience in over 8,000 cases, self-referred and court-ordered cases.

Katherine has a wealth of experience beyond what she is now offering as her primary list of professional services. With a Masters Degree in Social Work, in addition to serving as a caseworker for Child Protective Services for her first five years in the professional world, Katherine has helped thousands of parents and their children work through difficult family dynamics, situations, and court cases in such additional roles as parent responsibility evaluator (fka custody evaluator), child family investigator (CFI), parent coordinator, and family group conferencing facilitator.
Having served two terms as President of Colorado Council of Mediators and Mediation Organizations (nka theMAC), and teaching one of the first Denver classes in mediation at University of Denver the 1990s, Katherine has trained and mentored many of today's successful mediators. She can even still be seen as a leading expert in the field in the educational video ,"Mediation: It's Up to You," which can be found on the shelves of select libraries and classrooms across the Colorado and the United States.

---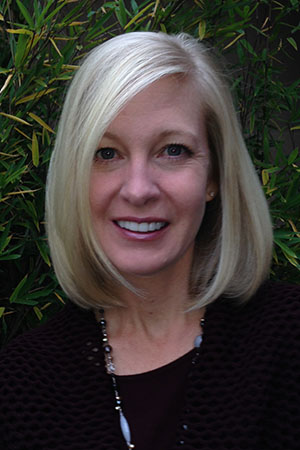 RONDA HOLTON, Associate Mediator: Over 1,500 cases mediated. Specializing in workplace, business, auto accidents, probate, elder care, landlord/ tenant, HOA, collections, construction, contract, court-ordered, and high-conflict cases since 2008.

While Ronda welcomes any opportunity to help disputing parties resolve their issues without having to incur the emotional and financial costs of lengthy court battles, she has long held a special passion for the niche field of elder care and probate mediation.
Having been a Court Visitor for the 4th J.D. since 2000, and working on over 500 probate and guardianship filings, Ronda is well seasoned in understanding the roles of guardians/conservators and respondent's rights, as well as the intricacies of the probate court process, including the nature, purpose, and effect of its proceedings. She is especially aware of the sensitivity that is required when working with parties involved in any type of elder care or probate matters.
With the current progression of aging baby boomers, Ronda is seeing a significant increase in the need for mediation in this specialized field. "Being proactive in seeking this type of mediation can be particularly helpful to distraught family members," says Ronda. "I've seen too many families become long term enemies simply because the fear, anxiety, and different perspectives about how to best care for mom and dad, or their estate, descend into competition, conflict and retaliation. Investing early in a few hours of mediation could prevent most of these situations from ever happening."
In addition to her work as a mediator with Douglas County's small claims and county court civil mediation programs through Elledge Group Inc., she has also provided training and mentoring to the Group's interning small claims mediators. Ronda holds a BA in Sociology from the University of Colorado, a Certificate in Long Term Care Social Work from Colorado Health Care Association, and numerous hours of advanced, specialized mediation training.

---
ANGELA BURDICK, Associate Real Estate ADR Specialist, Mediator, Arbitrator: Over 2,500 cases since 1998. Specializing in high conflict money dynamics, real estate, business-to-consumer and business-to-business disputes in self-, agency-, and court-referred cases.

Having served as a mediator, med-arbiter, and arbitrator in voluntary and court-ordered cases since 1998, Angela is an expert in facilitating the full scope of contract negotiations – from those with peaceful, win-win outcomes to those that are highly polarized and involved in litigation. Angela has been a lead mediator with Elledge Group court mediation programs since 2004.
With 26 years experience as an employing broker and owner of her own Colorado real estate company, Angela has served as an information conduit between the state's real estate community and its public sector on how arbitration fits into Colorado's Professional Standards of Ethics for real estate professionals. A frequent instructor throughout the state, she is well versed in risk reduction strategies, applicable Colorado real estate law, the covenants and mandates governed by the Colorado Real Estate Commission, and the formal grievance procedures within the Commission. "Emotions can run amok in any negotiation," says Angela, "but especially when money is involved."
Having acquired a highly developed sense of awareness, perception and attentiveness, Angela specializes in helping conflicting parties resolve their disputes without expensive and time consuming litigation. She notes that in real estate disputes, parties especially like the arbitration process because, "Not only is it easier, less expensive, and faster than litigation, but also because parties can fashion their own terms and rules for the process. Essentially, they are coming to the table with agreements (regarding the process) before proceedings even begin," she says.
An active member of Colorado Association of Realtors (CAR) since 1986, Angela holds such designations as Certified International Property Specialist (CIPS), Certified Residential Specialist (CRS), Colorado Leadership Institute (CLI), Seniors Real Estate Specialist® (SRES®), Seller Representative Specialist (SRS), Accredited Buyer's Representative (ABR®), Graduate, REALTOR® Institute (GRI) and certifications; Short Sale Foreclosure Specialist (SFR), Broker Price Opinion Resource / BPOR, At Home With Diversity® / AHWD®, Military Relocation Professional (MRP), and e-PRO®. She served on the Board of Directors for South Metro Denver Real Estate (SMDRA) from 1997 to 2012 and was the recipient of SMDRA's prestigious Realtor of the Year award in 2010. In addition, Angela was instrumental in establishing the Realtor® Ombudsman program for both SMDRA and Denver Metro Association of Realtors® (DMAR).